This is my motto when it comes to personal style. I am not one to follow trends, I know what suits me and what doesn't, I dress for my body shape and coloring and most importantly my age.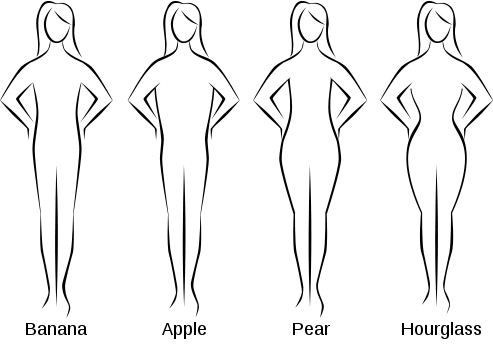 This diagram helps with deciding on your figure type
No two bodies are the same and I am truly believe if you love what you wear and have confidence you will look amazing but a few helpful tips cant hurt.
*Always balance your outfits, a flattering v neck top, with wide length tapered jeans
*Layer outfits to create smooth lines
*Wear what feels good, look at other women. See what other women with similar body shapes are wearing
*Create a versatile wardrobe by investing in well cut pieces such as classic jeans , a button up shirt, basic tops in varying shades
*Love yourself and your body, your confidence will outshine any outfit.
This is my fav, I love this xxx